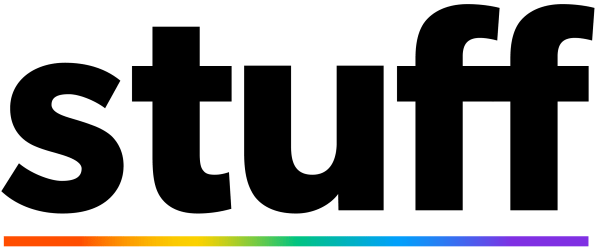 It has been five years since Santana Daniels Pakau died, shattering her mother's world in a way that few people will ever understand.
Trish Daniels keeps a memory book of her daughter, and photos of the 21-year-old line the walls of the family's Rotorua home. It serves as a mother's shrine to a daughter who died too young, and as a daily reminder of the brutality of cystic fibrosis, an inherited, life-threatening disorder which ravages the lungs of 550 young New Zealanders.
Life expectancy is late 30s, but sufferers can die in their teens or 20s.
"Unless you lose a child, unless you outlive your baby that you brought into this world, you will never know what it's like to watch as the life drains from them," Daniels said.
Daniels' 18-year-old son, OJ Daniels, also has the disease. He is now gravely ill and has been hospitalised four times this year as the disorder impacts his lungs and digestive system, and changes the way his cells produce mucus, digestive enzymes and sweat.
"Every time he goes to hospital, I am terrified he won't come out again," she said.
Last week, Pharmac, New Zealand's drug-buying agency, announced its recommendation to fund Trikafta, labelling it a 'high priority' treatment for an estimated 400 sufferers who carry the most common genetic mutation of the disease.
In July, the drug's developer, Vertex Pharmaceuticals, applied to Pharmac to fund the drug for people aged 6 and over. It also applied to Medsafe, New Zealand's medical devices regulator for market approval. It was granted priority assessment status.
Trikafta has an annual list price of $330,000. Pharmac will negotiate a discount, but it is estimated the agency will require an additional $60 million in Government funding to access the drug.
Minister of Health, Andrew Little hasn't committed to funding Trikafta and said it was Pharmac's job to get on top of the drug company's "bulls.. pricing".
Daniels is worried any decision from the Government will come too late for OJ, who was hospitalised for a month in September with a severe respiratory infection.
"I sit with him while he spends hours trying to hack up the mucus and get some of the layers of gunk off his lungs. This drug…. Can we try it, please?"
If Trikafta isn't funded, the only treatment available to OJ is a bilateral lung transplant. His sister, Santana, died after her body rejected the same procedure.
"A lung transplant fills me with a fear that I cannot describe. I can't even think about it at the moment. I'll do anything to avoid that for OJ," Daniels said.
Later this month, Pharmac's Pharmacology and Therapeutics Advisory Committee (PTAC) will consider evidence and provide additional advice to determine where the drug should be ranked compared to another 73 drugs awaiting funding on Pharmac's Options for Investment list.
Cystic Fibrosis New Zealand has been campaigning for public funding for Trikafta, and has collected more than 26,000 signatures in a petition to the Health Select Committee.
Rachel Smalley is a former journalist and a founder of The Medicine Gap, a public campaign highlighting the human impact of New Zealand's unfunded medicines.
Show your support.
Please share Trish's story.
New Zealand needs access now to modern medicines to treat Cystic Fibrosis.