Geoff's not short of self-belief. If you're going to race a Farr 1104 sailing yacht to Japan, you need to back yourself.
That said, boating is in the 55 year old's blood. His Dad had a yacht in Auckland's Okahu Bay and spent the best part of 30 years sailing out on the Hauraki Gulf.
"It's what I love. It's me at my most authentic. Out on the water."
Geoff's love of the sea really took off when he ventured overseas on his OE. He got sidetracked at Cowes Week, the world's longest-running regatta held off the southern coast of England. He later raced in the Maxi Worlds in Sardinia and there was a Trans-Atlantic crossing at one point too. He raced again in South America, before spending two years in New York, "running a couple of 44-footers".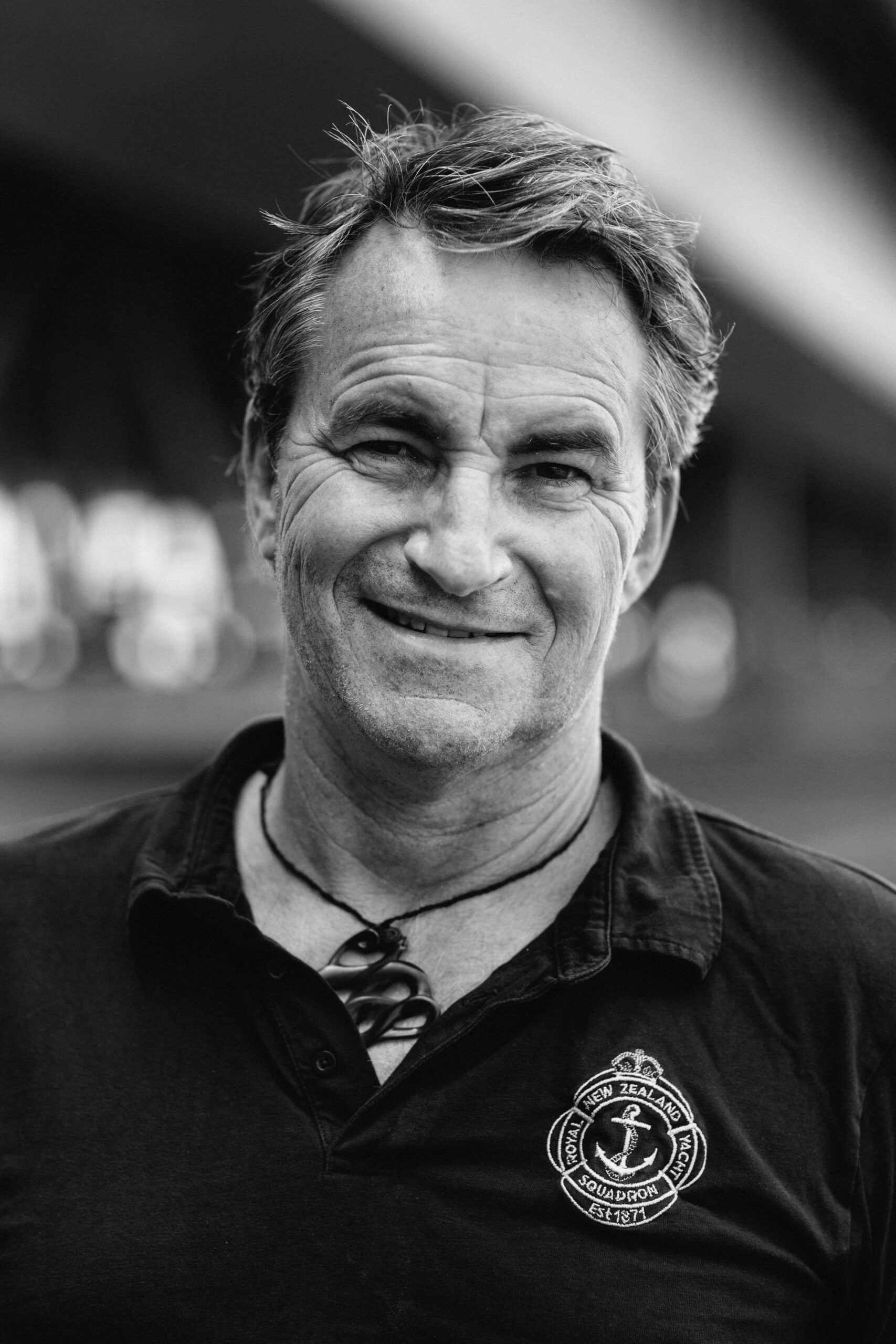 However, whatever challenges those adventure-fueled early years threw at him, they don't compare to the challenge he faces now. In 2018, Geoff was diagnosed with multiple myeloma.
The disease is a cancer of the plasma cells, and usually occurs in the bone marrow. Healthy plasma cells help you fight infections and produce antibodies, but when they become cancerous, they damage the bones, kidneys, red blood cells and immune system.
"I had been having a few issues around my shoulder blade. It had been niggling for a couple of years, but I put up with it. I was in my late forties, so I just sort of thought it was old war wounds coming of age."
Twelve months earlier, Geoff had sought treatment for a sore rib. He was given codeine and it relieved some of the pain, but it wasn't until a year later when he sneezed violently and felt an excruciating pain, that he was sent for an x-ray.
"One test led to another, but I'd basically corroded through a rib, and I had bone lesions on my spine. I had a compromised skeletal structure and at first they thought I had secondary bone cancer, but the biopsy confirmed it was myeloma."
Shortly after his diagnosis, Geoff began an intensive period of treatment including a three-drug regime of chemotherapies, followed by a stem cell transplant. As far as cancer treatments go, stem cell transplants are right up there as one of the more invasive and mentally challenging procedures. Despite that, Geoff says the treatment he received on Auckland Hospital's haematology ward was world class.
"This isn't a disease you can cure. I have an incurable cancer, but it's a disease you can manage with the right drugs."
Geoff responded well and in 2019 he was officially in remission. There was no evidence of the cancer that had ravaged his bones. It was a time for celebration and for a career change too. For more than 15 years, Geoff's work life had centered around IT and business consulting, but he wanted to return to the water. "I wanted to be myself and do what makes me happiest, and that's being around boats and in the workshop."
Geoff is now the Royal New Zealand Yacht Squadron's first full-time Fleet Manager looking after 22 boats including ten match-racing yachts, two foiling catamarans, and several committee and race day boats.
He has been in remission for three years and feeling fit and healthy, but last week he was told the cancer was back. Geoff had been suffering a few aches and pains and after a conversation with his haematologist, he was sent for a scan.
"I had a little voice in my head saying, 'don't push this aside, this could be something' and you need to be on top of this."
The scans revealed he had a large crack in a rib and another in his sternum. Geoff was no longer in remission. "I guess this is Chapter Two. This is the next step of the journey."
Andrea is Geoff's wife of 19 years, and the mother of their two teenagers. She says living with a disease like myeloma is like walking along a pathway of continuous grief.
"You get the initial diagnosis, then you are in remission, and then you relapse. And every morning you wake up and for a few moments you feel a sense of freedom. And then you remember. 'Shit, we've got incurable cancer to deal with', and you have to go there and face that. All you can do is think 'okay, what can I do today'?"
Unlike much of the developed world, Pharmac, New Zealand's drug buying agency, doesn't fund the most effective treatments for relapsed multiple myeloma.
Geoff needs daratumumab, a drug that is highly effective in the treatment of relapsed myeloma when used in combination with bortezomib and dexamethasone. Collectively, the drugs induce higher rates of remission and survival.
Pharmac, our drug-buying agency, has indicated it wants to fund daratumumab as part of its pharmaceutical arsenal, but it currently sits on a waiting list, alongside 73 other modern medicines. Chronic underfunding means New Zealand is languishing at the bottom of a list of 20 comparable OECD countries for access to First World drugs. Most remain out of reach to all but the wealthiest of New Zealanders, or well-networked people who crowdfund on the fundraising site, Givealittle.
"I try not to focus too much on the drugs we can't get in New Zealand right now because I'll just get frustrated. And I can't afford to get angry or frustrated on top of fighting this disease because that just adds insult to injury."
However, Geoff says he and his wife Andrea have gone "into some dark spaces" and it is challenging at times to speak to people.
"It's not that hard to tell people that you don't know that well, but it's difficult to tell people you are close to. Really difficult. You're burdening them. You're forcing them to confront the reality," says Andrea.
"Sometimes people don't know what to say. There's no wrong thing to say, the only wrong thing to do is avoid us, or say nothing."
Andrea says there is so much you don't know when you walk out of a specialist's office with a diagnosis you never expected.
"You are in a horrible mental space worrying about the worst-case scenario and you go on Google and start searching for information about the disease, and then Google starts serving you ads for funeral services. No-one tells you that, but it's really helpful to compartmentalise this sort of stuff."
Geoff says every person who needs access to modern medicines is trying to achieve one thing – they're buying time.
"Just like the way Auckland has been kept in Lockdown to buy time to get vaccinated, we're trying to buy time to wait for a better treatment to come," he says.
"I have two teenagers. It's really important that I am here and an influence in their lives. How can you put a price on that? How can you tell some people you won't fund their medicine and their life will be limited as a result?"
Geoff and Andrea are urging the Government to rethink the chronic underfunding of Pharmac and to bring New Zealand's access to modern medicines into the First World.
"Is it only important for the wealthy to stay well? Is it only important for the wealthy to give away their daughter at her wedding?"
Andrea has a short-term solution.
"What about part-funding? Why does it have to be all or nothing? Can't we do better than this?"
Time, as is so often the case in New Zealand's health system right now, is of the essence.
Show your support.
Please share Geoff's story.
New Zealand needs access now to modern medicines to treat Multiple Myeloma.